Reading time: 1 min
This recipe show how to display a custom dialog in SwiftUI. You can customize the dialog content in any way you want.
Here's what the end result can look like: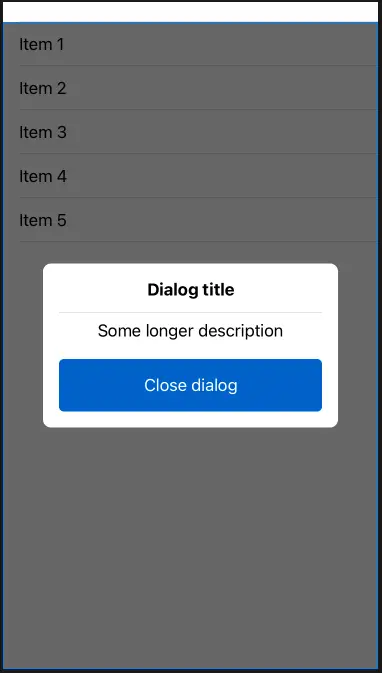 This component is available as a Swift Package in this repo.
The custom dialog will be a ViewModifier that wraps the attac...
Reading time: 1 min
This recipe shows how to implement a star rating view in SwiftUI. The end result will look like this:

The view uses SF Symbols, allowing it to scale to any size and render in any color. It supports an arbitrary upper limit for the rating and automatically rounds to nearest half.
Here's...