Reading time: 1 min
This recipe shows how to implement a floating action button (FAB) in SwiftUI. This is a simple component, common in Android apps, that sits in the bottom-right corner of the screen, floating above the rest of the content. The end result looks like this: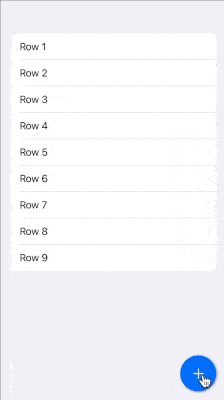 The recipe goes as follows:
Reading time: 1 min
This tutorial shows how to create a custom Swiftui Button style with distinct disabled and pressed states. The end result will look like this:
Let's get down to business! First, define three colors that represent the default and disabled state. Also throw i...