Reading time: 6 min
This recipe shows how to add a Map View using SwiftUI. It also shows how to add pins/markers/annotations to the map, allowing for mixing of different map annotation types.
The end result will look like this: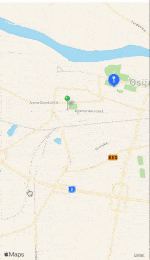 If you just want something you can use right away, you can find the full code h...