Reading time: 1 min
This recipe shows how to add a Bar Chart to SwiftUI using Apple's new Charts Framework. The end result looks like this: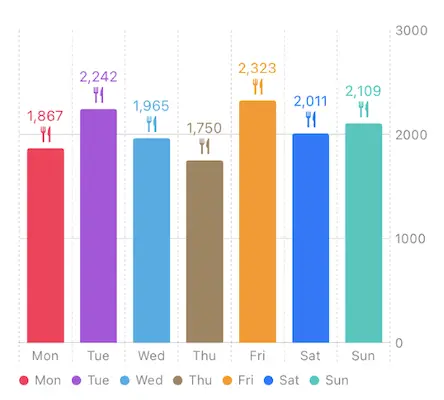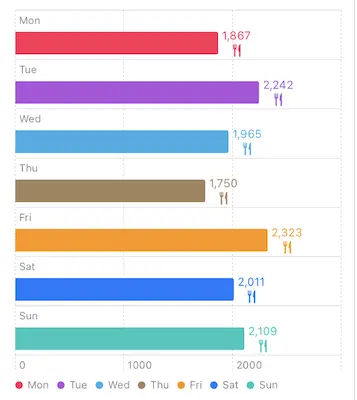 Charts framework is available starting in SwiftUI 4 (iOS 16, macOS 12.4).
Let's start off by creating a simple structure that represents how many calories we ate ea...