Reading time: 1 min
A common issue in SwiftUI is that, when the keyboard appears, it covers up a part of your UI. This is especially problematic if it overlaps the exact TextField you're editing, so that you can't even see what you're typing!
Take this credit card input field at the bottom of a screen: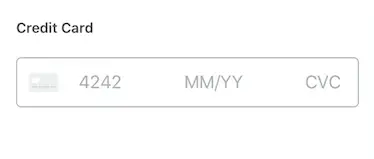 If you o...
Reading time: 1 min
When implementing a custom TextField by wrapping a UITextField in UIViewRepresentable (just like we did in our custom SecureField that tracks focus change, you need to be careful as its size normally grows with its content. This can lead to the field spilling outside the bounds of its parent...